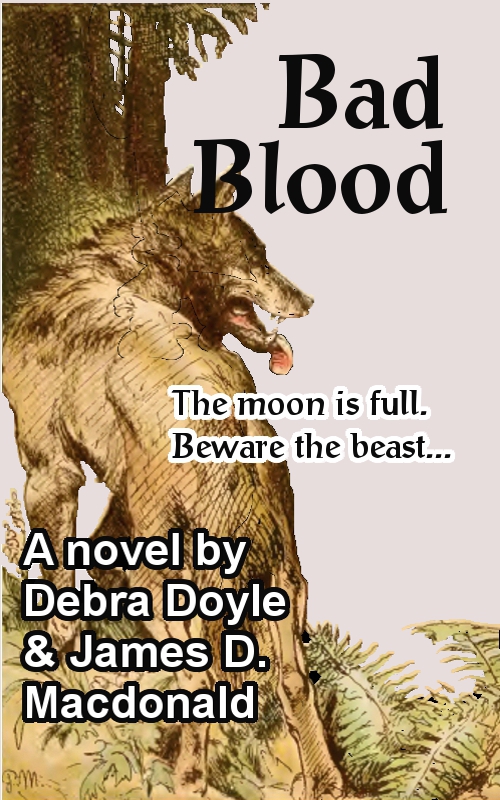 Summary: They were the best of friends, telling scary stories around a campfire. And Jay's story was the scariest of all...
"I STARTED HAVING DREAMS WHEN THE MOON WAS FULL...
He said it was true. But who could believe his strange tale of moonlight and werewolves? It was the stuff of horror movies. Only Valerie saw the hunger in Jay's eyes. "
I WAS CHANGING INTO SOMETHING FIERCE AND POWERFUL..."
It was just a campfire story, wasn't it? But that night, when they heard the wild animal prowling around the camp -- and then saw its sharp, glistening fangs -- they remembered Jay's words:
"BY MORNING, YOU'LL ALL BE DEAD..."
The highlight of
Bad Blood
is its snarky and witty dialogue. While the peer interactions are great, the linear plotline and style in which the conflicts unfold, cause the story to fall flat.
3.5 stars
out of 5.
I really love werewolves, and YA, so I feel pretty confident in saying this story is more geared towards a Middle Grade audience. The writing style is quite simple and straightforward: the story is very much what you see is what you get.
The biggest drawback of the book was its lack of suspense building; there were events that were meant to be suspenseful but I felt too much had already been foreshadowed or that the events were over described to the point that when the conflict finally occurred, it wasn't enough.
I had a hard time getting invested in the book; it was the great dialogue that kept me going. Once I realized there was a second werewolf in town, I became more intrigued by the story. Perhaps a more suspenseful way to open the book would have helped or a more commonplace reason for a group of teenagers to be together in the woods: the fact that they were the
Sunset Hills Junior High Ecology Club, on a camping trip with their teachers, seemed odd. Also, as the story is told from Valerie's point of view, her transformation into a werewolf and all of the dire consequences that went along with that were really underplayed. It often felt that she was a narrator describing events that happened to someone else, instead of a real flesh and blood character who was living the crazy life I was reading about. She seemed disjointed from her own story.
The werewolf transformation and violence in the book was really tame but would probably still offer a good level of fright and supernatural for younger readers. It does get pretty violent towards the end, but the violence is not overly described; I would still stick it in the middle grade category.
Bad Blood has a great level of humor and snark, and with some added suspense it could be a fun book for younger readers.
Smashwords (
2.99
)
Amazon (
2.99
)